Currently Suspended - This page remains for historical purposes, however there are currently no graduate students being funded and no fellowships available. If you would like to discuss other opportunities or ask questions, please go to the contact us page or look at our NIUVT partners. (Updated 8/11/22)
The Navy STEM Program at UConn/URI supports a number of activities focused on transitioning of undergraduate students to graduate school to pursue advanced degrees. These activities are important because of the strong demand for domestic students with advanced degrees in Navy­ related careers at the federal level.
Graduate students at UConn and URI who work on Navy sponsored projects or whose research areas are Navy related will be encouraged to join the Navy Crew and serve as mentors to undergraduate members. These students will assist in guiding undergraduate research and capstone projects, organization of the seminar series, hosting laboratory tours and participating in the annual Discovery Day event. They will also be engaged in Navy STEM  networking activities to strengthen their connections to the Navy professional community.
Graduate Fellowship
The School of Engineering's Navy STEM Program supported by the Office of Naval Research (ONR) is pleased to announce the availability of several Graduate Fellowships for M.S. and Ph.D. candidates working on research topics related to Naval Science and Technology. The fellowship must be matched with research assistantship funding (50% fellowship + 50% RA). Successful applicants must demonstrate excellence in their ongoing scholarly work which aligns with Naval Science & Technology areas, as well as excellent communication skills and the potential to contribute to activities that enrich the Navy STEM Program.
Awardees will be expected to give presentations at several events during their fellowship period in support of the Navy STEM Program. Additionally, they will be expected to attend a weekly Naval Science & Technology seminar, and provide mentorship to undergraduates interested in pursuing graduate degrees. All Navy STEM Graduate Fellowship awardees will be expected to acknowledge ONR support in their publications, conference presentations, and final thesis/dissertation.
2017 – 2018 Navy STEM Graduate Fellows
Pamela Dyer, M.S. Candidate, Materials Science and Engineering
Pamela Dyer is working towards her M.S. degree in Materials Science and Engineering at the University of Connecticut after receiving her B.S. degree from the same department. Under the advice of Dr. George Rossetti, Jr., her research consists of a detailed quantitative analysis of acoustic transducer materials. These transducers are of high importance to the Navy and have numerous applications in undersea vehicles. Specifically, her work involves investigating the cost-performance benefits of textured ceramics compared to single crystals and conventional ceramics. The main objective is to understand the unique characteristics of textured ceramics for exploitation in novel next-gen acoustic device designs.
Taofeek Orekan, Ph.D., Electrical & Computer Engineering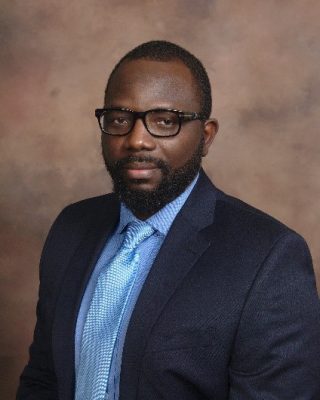 Taofeek Orekan is a PhD candidate in electrical engineering. He received his B.S from Kennesaw State University, Atlanta and a M.S. from University of Connecticut, Storrs, all in electrical engineering. During his PhD studies, Taofeek has been an advisor for four ECE/ME senior design teams 2014-2018, a Joule Buddy of the NSF Joule Fellow program 2014-2015, and a PhD advisor for NSF REU program, in which he successfully supervised undersea power transfer and ocean energy systems design projects. As a UConn National Science Foundation Graduate STEM Fellow in K-12 education, Taofeek served as advisor to a team of eight high school students from Hartford Public High School's Academy of Engineering and Green Technology in the NASA Human Exploration Rover Challenge at the U.S. Space and Rocket Center April 7-9, 2016. His team won the Rover Challenge Race 2016 Frank Joe Sexton Memorial Pit Crew Award. Taofeek also served as a Session Chair of MTS/IEEE OCEANS'16, Monterey, CA. OCEANS is the most prestigious conference in ocean engineering. His recent honors include 2018 Connecticut Chapter IEEE Outstanding Engineer Award, and NAVY STEM Graduate Fellowship Award.
Taofeek is specialized in dynamic modeling and adaptive control of power grid and distributed energy systems. His current projects including analysis of underwater wireless power transfer system for ocean applications, and solving critical research topics, especially the energy/data encryption for Naval systems. He has contributed 8 peer-reviewed publications including 5 papers in top journals and he is co-authoring a book on smart ocean energy systems to be published by Springer Press in 2018. Taofeek devised and implemented the Maximum Energy Efficiency Tracking concept for underwater wireless power transfer, invented the next generation SMART-WEC for significantly boosting ocean wave energy conversion efficiency from 60% up to 93%, and developed a novel Maximum Life Cyber Tracking method that significantly boosts ocean energy system reliability.
Radu Visina, Ph.D. Candidate, Electrical Engineering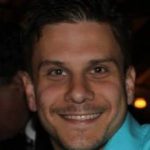 Radu Visina received his B.S. in Electrical Engineering from the University of Connecticut in 2007. After working for several years in industry research and development fields pertaining to feedback control systems, software engineering, metrology, power systems, and manufacturing systems, he returned to UCONN to pursue a graduate degree. He started research work in the Estimation and Signal Processing Laboratory under the advise of Professors Dr. Yaakov Bar-Shalom and Dr. Peter Willett, and is now working towards his Ph.D. in Electrical Engineering. Research topics include target tracking, stochastic signal processing, and nonlinear systems. He has published 1 conference proceeding and one journal paper and is currently developing target tracking algorithms for defense of Naval carrier groups.
2017 – 2018 Navy STEM Graduate Fellows
Anna Marie LaChance, Ph.D. Candidate, Chemical Engineering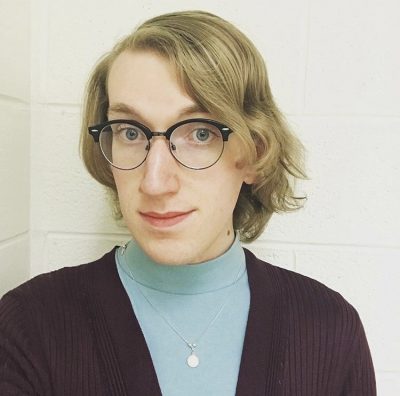 Anna Marie LaChance is a 2nd-year Ph.D. candidate in the Department of Chemical Engineering at the University of Connecticut. After completing her B.S. in the same program, she began work as a research assistant in Dr. Luyi Sun's group. Her work focuses on the shear-induced alignment of sheet-like nanoparticles in polymer coating systems and the construction of multifunctional nanostructured materials. Currently, she is investigating the impact of ultrasonic exfoliation in graphene oxide-polymer composites and the mechanism for montmorillonite nanosheet alignment under different shearing conditions. This work has numerous applications in naval use, including high-strength vapor barrier and flame-retardant coating technology.