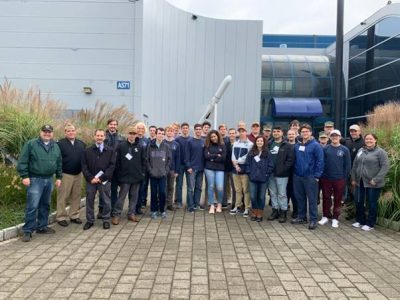 Navy STEM students tour the USS Montpelier at the Naval Submarine Base New London. We would like to thank Commander Aluin Morales, Chief Brian Biddle and Dr. Robert Lafreniere for arranging this exciting and educational experience!
NAVY STEM EVENTS
Alex Lorman,  Director of Maritime Engineering at Thayer Mahan

Thayer Mahan, Groton, CT

Lauren Marshall, UConn PhD Student & NUWC Engineer

NUWC, Newport, RI

December 15 to January 21

UConn Winter Break!